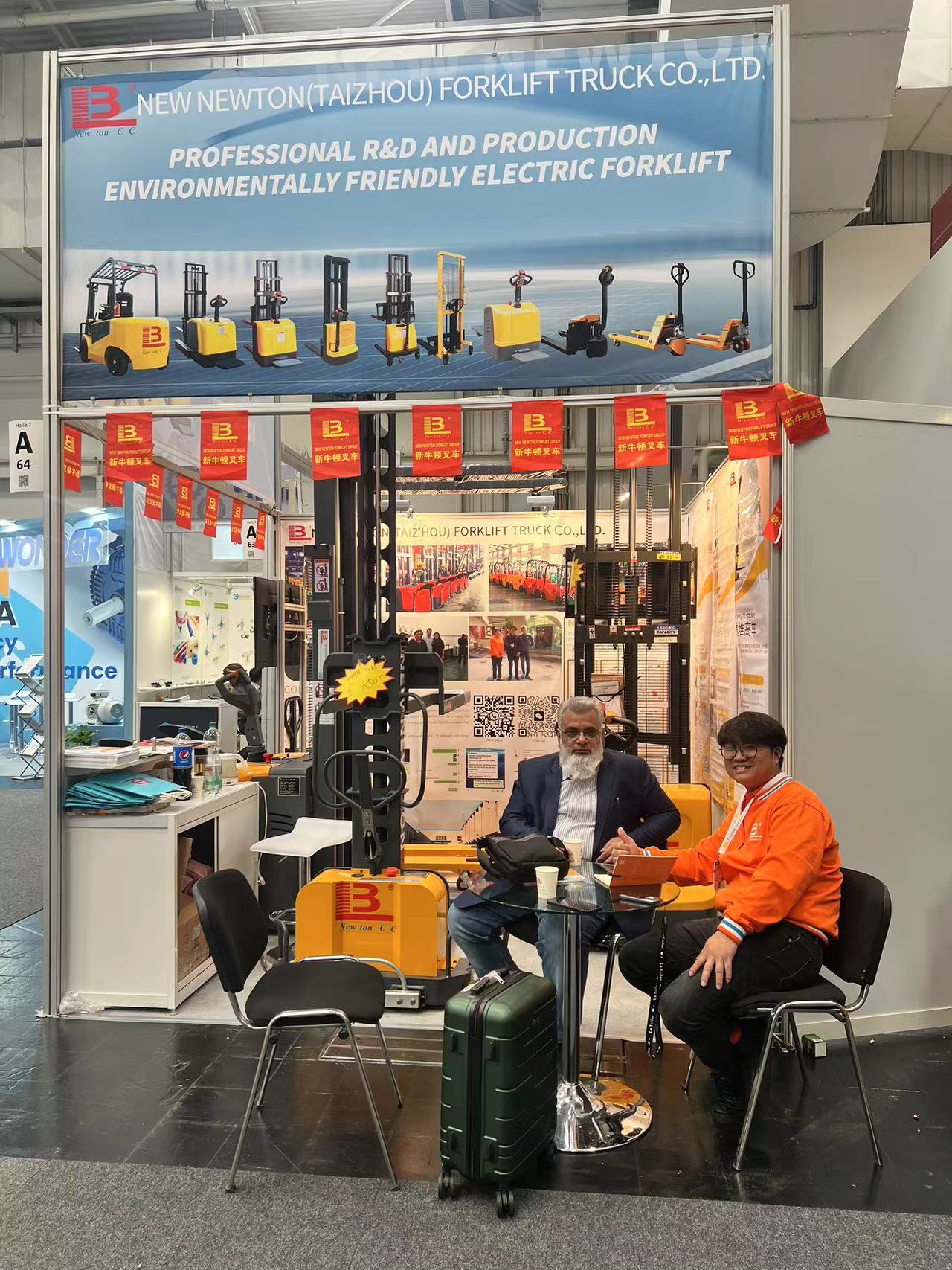 The Hannover Industrial Fair in Germany was founded in 1947 and is one of the world's largest industrial exhibitions. It serves as a link for communication between the world's technology and business sectors and is a large-scale international event. The New Newton forklift and visitors from all over the world, including Asia, America, and Africa, have traveled thousands of miles to participate, making the exhibition a truly global event.
On April 16, 2023, the opening ceremony of the 2023 Hanover Industrial Expo in Germany was held. The current Hanover Industrial Expo will continue from April 17th to 21st, with the theme of "Industrial Transformation - Creating Differences". Approximately 4000 companies from the mechanical engineering, electrical and digital industries, as well as the energy industry participated in the 2023 Hanover Industrial Expo worldwide. (This paragraph is excerpted from Baidu Baike: Hanover Industrial Expo)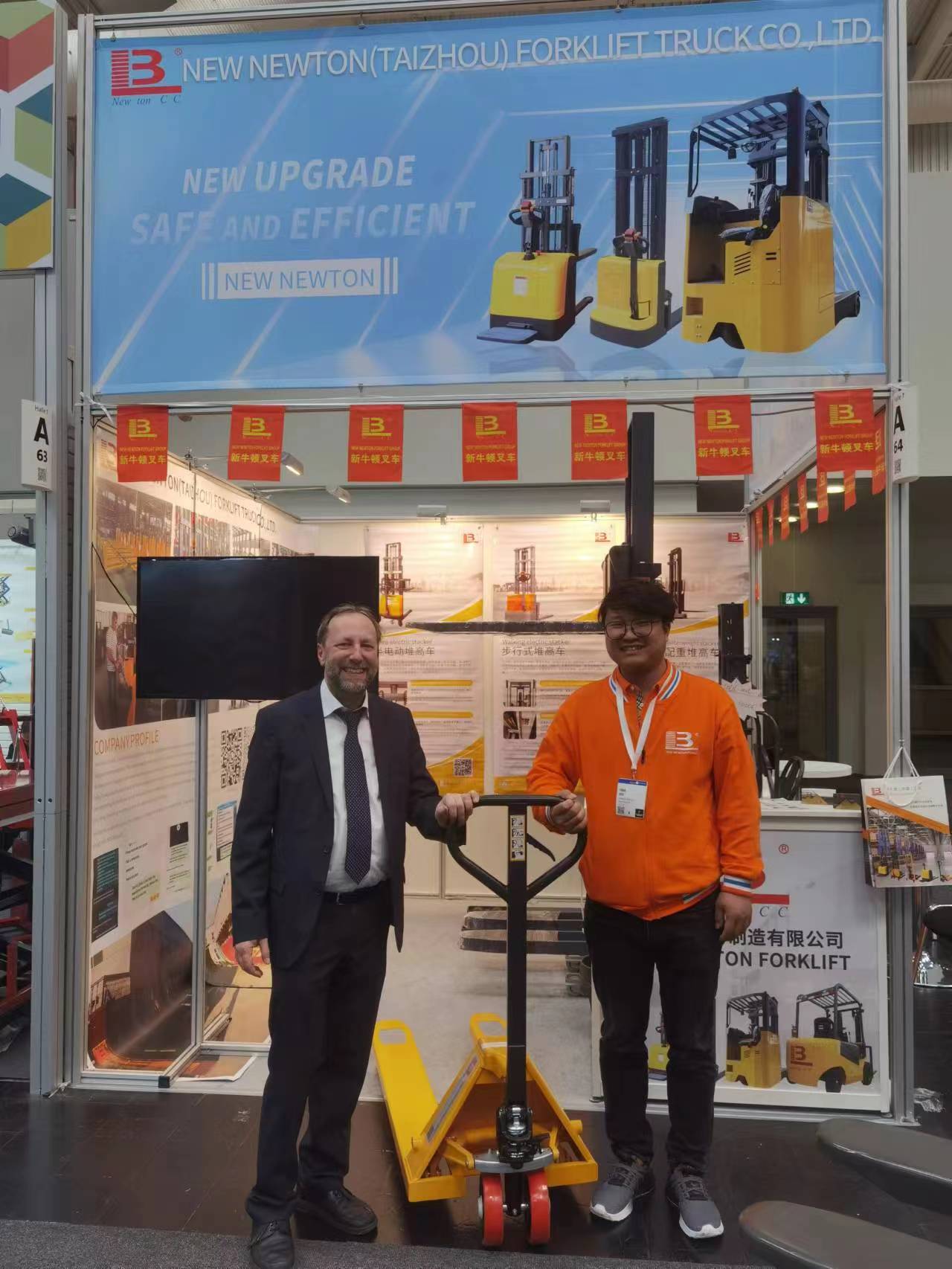 This is a great platform to showcase "Made in China" to foreign friends. As a new Newton forklift that integrates forklift production and trade, we have achieved good results in foreign trade in the past few years. And if we want to go further, the 2023 Hanover Industrial Exhibition is a necessary path for us.
As the first stop for the New Newton forklift to expand into the market, we brought our multiple products to the Hanover Industrial Expo. Various types of forklifts at the exhibition site attract people to stop and bring topics. In the new era of continuous updates in the warehousing industry, as manufacturers, we are also constantly updating our own technology. Not only do we need to create forklifts that meet market demand, but we also need to learn and grow in the process of communicating with the world and showcasing ourselves. Just like the Hanover Industrial Exhibition, it is an international exhibition that has undergone half a century of development and improvement. And we are also about to become an international enterprise that has undergone sedimentation.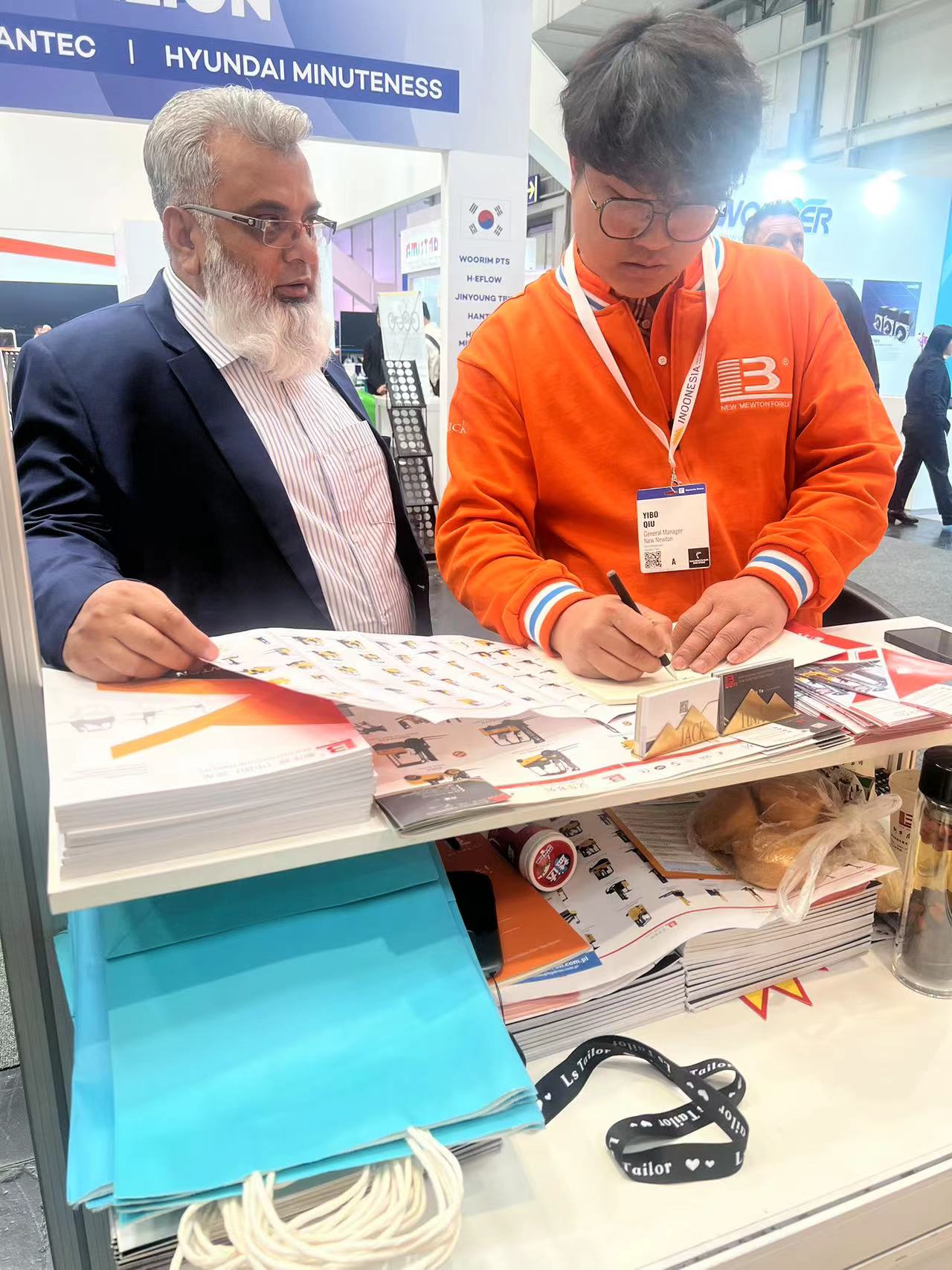 The original plan was that after the Hanover Industrial Expo, the new Newton forklift would take its own products on a European tour and visit existing customers. However, the enthusiasm of the exhibition customers was unexpected, and all the exhibits we brought were sold out. We can only continue traveling with our e-catalog for our future cruise plans.
Contact Us
Tel:

+86 15002295838

E-mail:

chinaxnd@chinaxnd.cn
Technical Support: Magic Lamp